Le Room Service started its international expansion 3 months ago by opening a new branch in Lisbon. 9 Hotel Mercy is one of the hotels that demanded our services at the beginning of our journey in Portugal. For this reason, a few days ago we met with Ricardo Verissimo, General Manager of 9 Hotel Mercy, who gave us an interview to share his impressions about the implementation of Le Room Service in the services of his hotel.
9Hotel Mercy 4* Lisbon already had a gastronomic offer within its facilities, Carnal, a Mexican Food concept gastrobar whose experience revolves around Mexican gastronomic culture and cocktails made with tequila and mezcal. A restaurant focused on offering a disruptive proposal to a very specific sector of the market.
To complete this gastronomic offer and offer a complementary experience to its guests, 9 Hotel Mercy 4* decided to count on LE ROOM SERVICE to design a menu adapted to the demand of the international market with nods to Lusa's gastronomic culture. Of course, relying on the experience and professionalism of an efficient and cost-effective room service.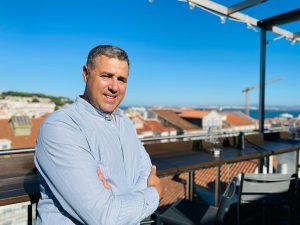 We share an interesting interview with Ricardo Verissimo:
1. By way of introduction, can you tell us about the Mercy?
Boutique hotel in the heart of Lisbon, located in one of the most famous areas of Lisbon Chiado/ Bairro Alto, with 47 rooms, rooftop bar and Mexican restaurant "Carnal" by Chef Ljubomir Stanisic.
2. Is this a line of business you had already implemented or did you see the opportunity with Le Room Service?
We were currently working with very little variety in terms of Room Service because the restaurant is Mexican, it was then, and at a good time, that Le Room Service appeared, with a wide variety/quality of products, in addition to the excellent presentation and preparation.
3. What are the benefits of introducing this outsourcing model?
In the case of 9Hotel Mercy, it will be to provide an excellent service to our customers.
4. From an operational point of view, what benefits have you noticed? At a business level, what increase in turnover has the implementation of room service brought about?
We are still in a very embryonic phase, but the most important thing is to have the service working at 100% and that it is to our client's liking.
5. Do you consider that the value proposition of Le Room Service is to have adapted the menu (the dishes) to the tastes of the Portuguese market?
Without a doubt, the fact that the menu contains references to Portuguese food makes a lot of sense, as Portugal is known all over the world for its varied gastronomy.
6. How has room service been received by Mercy's guests?
The feedback from our guests has been very positive.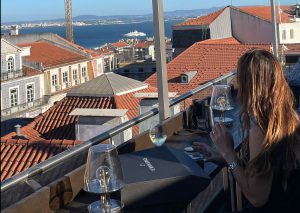 We would like to thank Ricardo Verissimo for giving us some of his time and telling us about his experience working with Le Room Service. Today, we operate with more than 300 hotel establishments and it is a great satisfaction to be able to add value and meet the needs of the sector. We would also like to thank Lorena Carrasco Busi, Manager of Sales Iberia / Le Room Service for facilitating this interview. Le Room Service is the ideal alternative to complete the gastronomic offer of hotels, as a unique or complementary service. In addition, we are also growing horizontally, expanding our proposal and offering a more comprehensive solution for Food&Beverage departments, giving the possibility of completing the hotel's offer with breakfast, events and lobby services.